Volunteer Orientations

A note from one of our Neighbors... 
Wednesday, September 20, 2017

from 1:30 - 3:30 p.m. at our

Main Prescott Office.

​Call Peggy at (928) 445-2480 for information and to sign up for the Orientation & Information Meeting. 
Thursday, October 12, 2017
The Club at Prescott Lakes
Stoneridgde Community Center
1300 N. Stroneridge Drive, #101
Harry recently wrote to us:  My wife, my love for 61 years, died last January and I have been lost in a lonely fog until Paul knocked on my door just before Christmas.  My pastor had nudged me to call People Who Care when I told him that they weren't going to let me drive any more.  Paul picks me up each Thursday and we head off to the store.  Being able to get groceries is a big hlep but what I really enjoy is the time we spend over coffee in the store before we shop.  We have so much in common and it is so good to have a friend like Paul.  Thank you for the good work you do!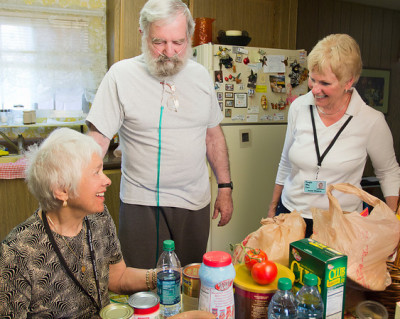 Together we build strong communities.
Community Program Manager Information


Prescott
Nancy Reynolds, Program Manager
505 W. Gurley Street

Campus of the Prescott United Methodist Church
928-445-2480
ppwc@cableone.net  

Prescott Valley/Dewey
Sallie Stewart, Program Manager
8098 E. Valley Road #C

Prescott Valley
928-928-3066
ppwc@cableone.net     

Chino Valley
Marie Bernardo, Program Manager
735 East Road 1

Campus of the Chino Valley United Methodist Church
Phone 928-636-3295
ppwc@cableone.net